The Supreme Court of the Philippines has released the results of November 2017 bar examination on Thursday, April 26, 2018.
A total of 1,724 or (25.55%) out of 6,748 examinees successfully passed the examination. The announcement of passers was made after the special en banc session on Thursday morning.
The results were released five months after the last day of the Bar Examination conducted in November 2017.
The examination coverage is composed of eight subjects including Political Law and Public International Law, Labor and Social Legislation, Civil Law, Taxation, Mercantile Law, Criminal Law, Remedial Law and Legal and Judicial Ethics.
Below is the complete list of November 2017 Bar Exam Passers and Topnotchers: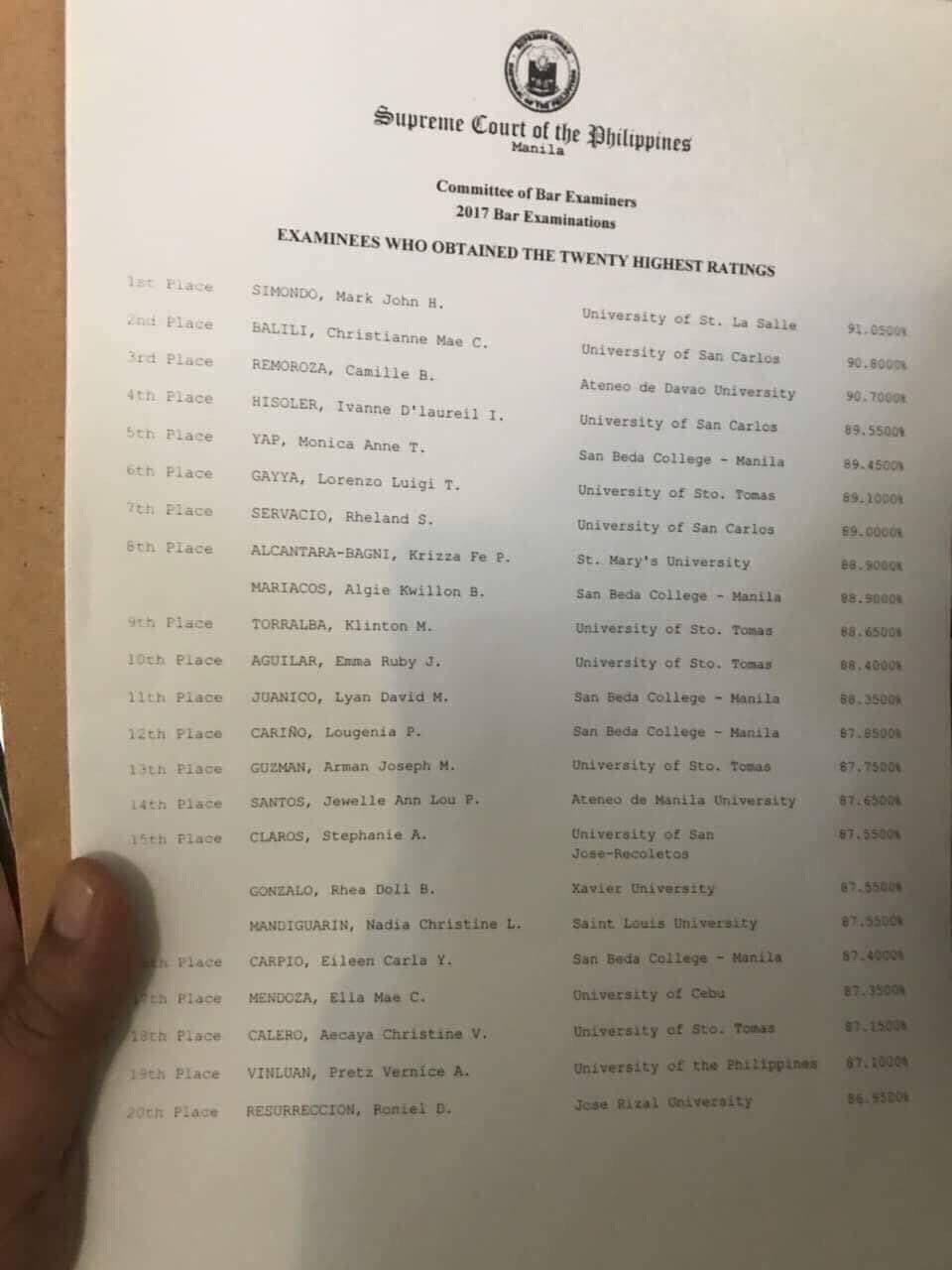 PASSERS:
UPDATING…